Viejas Arena | San Diego State University, California
Fans of pop punk, get ready for the show that will make your year; Fall Out Boy are on tour in support of their brand new upcoming LP "M.A.N.I.A,"! The tour will bring them to the Viejas Arena on Wednesday 15th November 2017. Prepare for the wildest show you've ever seen – this will be Fall Out Boy at their very best yet!! Tickets will disappear FAST for this event, so don't delay – grab yours now while they last!!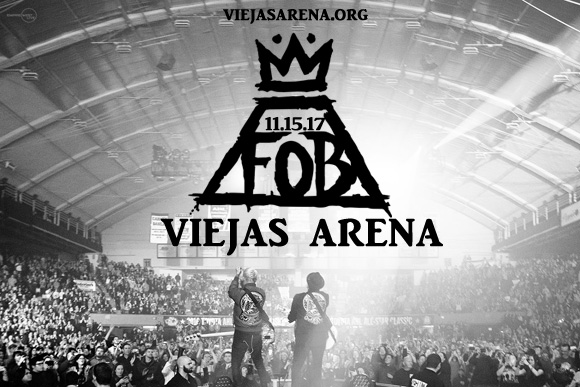 Fall Out Boy, the platinum-selling, chart-topping pop punk band that blasted to global prominence with their album "Infinity On High" in 2007, have excited fans recently with a brand new single, "Young and Menace," which the band have described as "extreme" – and its true, the sound of the single, highly produced and with strong EDM and electronic elements, is yet another departure from the classic organic punk sound of their past.
"We definitely think about how we have this really loyal base of kids, but I think about it more in terms of how I think about The Clash," Pete Wentz reflects, on the subject of how fans will react to the new direction. "I mean, at the time The Clash did so many departures and I was like 'what the f***? I just want this punk band'. But now, in retrospect I don't think that I would've liked The Clash as much if they hadn't made the change."
Be amongst the first to hear the new material live – get your tickets to Fall Out Boy today!!