Viejas Arena | San Diego State University, California
Tired of spending nights in front of the TV? Banish the humdrum with some of the best entertainment there is! The upmost talented film composer of our generation. The one and only legendary – Hans Zimmer will be heading to Viejas Arena on Saturday 12th August 2017 for a mind-blowing concert of a show-stopping performance! Tickets are available – book now to avoid disappointment!
Seeing Hans Zimmer live is a one in a lifetime experience that should not and cannot be missed…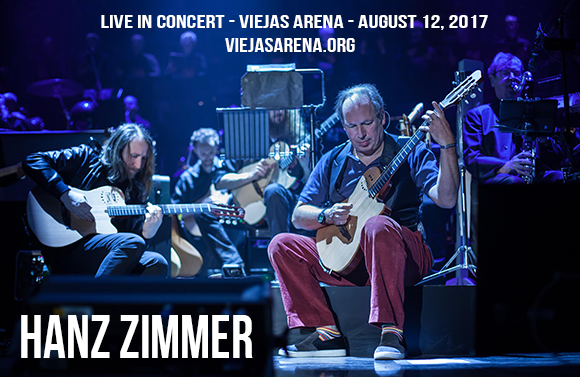 The German born composer Hans Florian Zimmer is known for his incredible input into the film industry. His work can be recognised easily from his unique sound that is a combination of the dramatic full rounded orchestral, with electronic touches throughout. His music can be found in soundtracks across the board from blockbuster films that have included the likes of; Lion King, The Pirates of The Caribbean, Gladiator, The Dark Knight, Inception and Interstellar! All of which are groundbreaking movies and are known all around the world, loved by many. His compositions make them a more memorable, heartfelt experience and without his features, it would really be missed.
Zimmer's studio co-workers have included; Harry Gregson-Williams, James Dooley, Geoff Zanelli, Henning Lohner, Hugh Marsh, Steve Jablonsky, Mark Mancina, John Van Tongeren, John Powell, Nick Phoenix, and Thomas J. Bergersen.
Join him as he embarks on a tour across North America this coming Summer!