Viejas Arena | San Diego State University, California
It's time to get excited, as the unmissable talent that is; J. Cole & Young Thug all come LIVE to Viejas Arena on the Wednesday 22nd August 2018! As one of the freshest artists on the Hiphop scene, J. Cole brings the energy for his 2018 4 Your Eyez Only tour – don't miss out on this unstoppable night, tickets are on sale now! It's about to kick off!!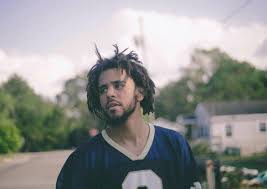 J. Cole is an american hip-hop artist, a lover of story telling. Standing out from the crowd with a merge of genres of Hip-hop, R&B, slow funk, jazz and neo soul.
His approach to rapping is considered unconventional. Bending lyrics in his rhymes, combining the meaning and rhythm in harmony.
"Rhyme patterns are nothing without meanings to the words." This effortless talent is a pure dream to see perform as you can catch his flow right before your eyes and witness some of his biggest singles to date.
He has climbed his way into stardom, with help along the way from the Hiphop star Jay-z. With a quick rise in his game, J Cole is now selling out tours not just in the US but worldwide. His newest LP, 2014 Forest Hills Drive, is projected to reach first place on The Billboard 200 next week with well over 300,000 albums sold. Standing out from the crowd with throwing in other genres into the mix with the classic hip-hop vibe. His performances are a build of exciting live energy, he definitely knows how to work a crowd…
Come and catch J. Cole LIVE in concert along with Young Thug as they come to blow your mind this summer… Tickets available to purchase above today!