Viejas Arena | San Diego State University, California
MR Jay-Z IS BACK! And is bringing his '4:44' tour to the stages across North American! Jay-Z will be stopping off at Viejas Arena on Tuesday 19th December 2017 – to give fans a night of heavy hits!
This Hiphop star always gives full energy and makes the crowd roar… get ready to catch anthems such as; 99 Problems, Run This Town, Empire State Of Mind, Excuse Me Miss… the list goes on!!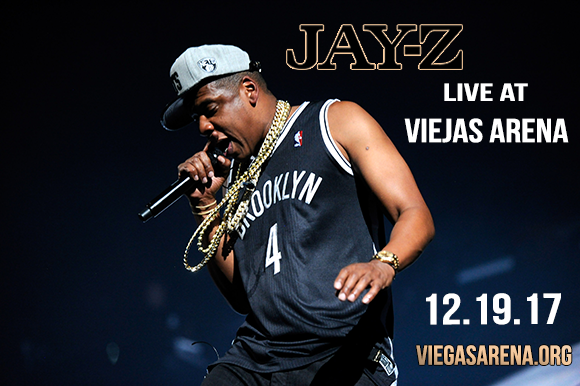 One of the biggest stars of Hiphop right now is of course, the one and only, JAY-Z!
This Grammy Award winning rapper has become a superstar, collaborating with endless names across the board, from his now Wife, Beyonce to Santigold, to Pharrell Williams, Snoop Dogg, Kanye West, Dr.Dre, Biggie Smalls and more. An impressive three of his studio albums have been ranked in the top 500 of all time and it's easy to see why! Along with this incredible recognition, he has been ranked tenth on the most successful artist of all time by Billboard. With endless smash hit singles and features under his belt, it's hard to find a person who doesn't know his name!