Viejas Arena | San Diego State University, California
Are you ready for KISS?? That's right, one of the greatest rock groups on the planet are headed around the world in 2019 with the End Of The Road tour. A return to the group's heydey, fans can expect the quintissential Kiss look and stage show live at the Viejas Arena on Thursday 7th February 2019 – that's if you're quick enough to get tickets!! These are expected to fly off the shelves so don't miss out!! Get yours TODAY!!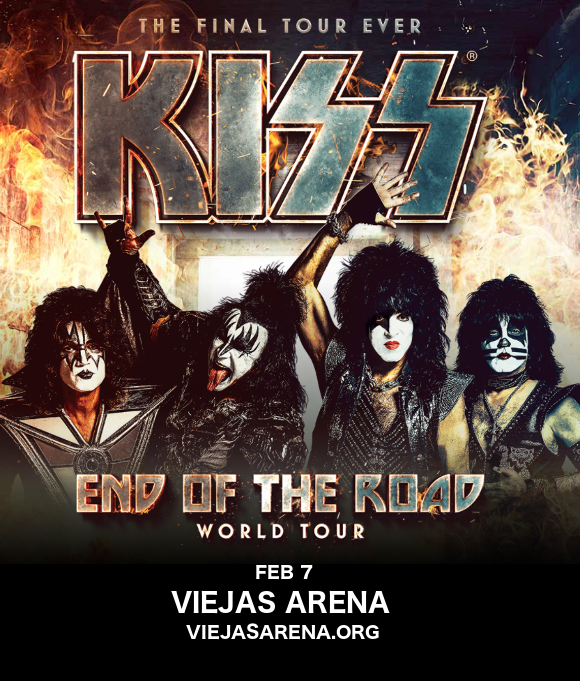 Formed in 1973, Kiss immediately established themselves with their unique sound and image. Influenced by the likes of Alice Cooper and the New York Dolls, their trademark makeup, distinguishing each member as an individual character, and specific sound established on their debut self-titled album, has influenced countless rock artists to come.
Following on from rumors when they first copyrighted the phrase "End Of The Road," a year ago, Kiss have confirmed that this tour is intended to be their last. So expect the band at their very greatest – firebreathing, platforms, wild antics, spinning drumkits and all – it's going to be EPIC!!
Those tickets won't wait – so make sure you don't!! Hit the "Buy Tickets" button NOW and get ready to see KISS live!!