Viejas Arena | San Diego State University, California
Bringing cabaret pop punk to the masses, the ever-wonderful Panic! At The Disco comes to Viejas Arena on Sunday 26th March 2017 as part of the nationwide, headlining Death of a Bachelor Tour! Promoting the smash hit album of the same name, Brendon will be bringing with him some awesome support in the form of indie pop bands Misterwives & Saint Motel – it's going to be a hell of a show!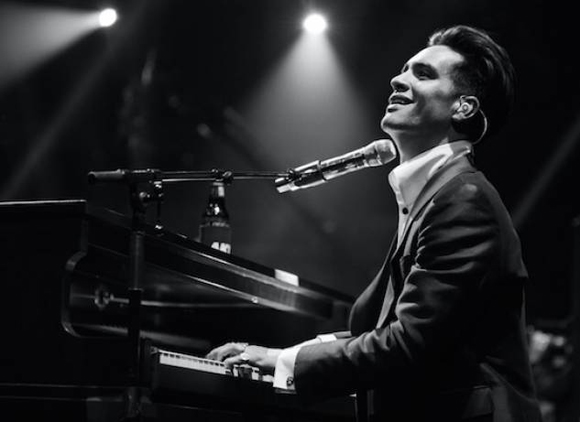 Panic! At The Disco are a Vaudevillian pop-rock band, who rose to fame in 2005 with the release of their debut album A Fever You Can't Sweat Out, which went on to be certified double platinum in the US. The album was fiercely championed by Fall Out Boy bassist Pete Wentz, who signed the band to his Fueled by Ramen imprint label Decaydance Records in 2004, making them the first on the new label. Their second album was a notable musical departure from the first, leaning more towards a 1960s rock sound. This was the catalyst for several changes in band personnel, and as of 2015, lead singer Brendon Urie is the only member of the official lineup. Panic! At The Disco's fifth studio album Death of a Bachelor was released worldwide on January 15, 2016.