Viejas Arena | San Diego State University, California
Scorpions, Whitesnake & Thundermother comes to Viejas Arena on Saturday 1st October 2022 as part of Scorpions' Farewell "Rock Believer" tour. Whitesnake & Thundermother provide direct support to the German Rock band, with Whitesnake performing on all dates & Thundermother performing on selected dates. Scorpions recently wrapped up their Las Vegas Sin City Residency, featuring several sold-out performances. The North American tour kicks off 21st August with several notable performances in Toronto, Denver, Chicago, and other destinations. Scorpions would be looking forward to putting up some stellar performances to celebrate their 2022 album release, Rock Believer. The album was a huge hit among rock music fans as soon as it came out.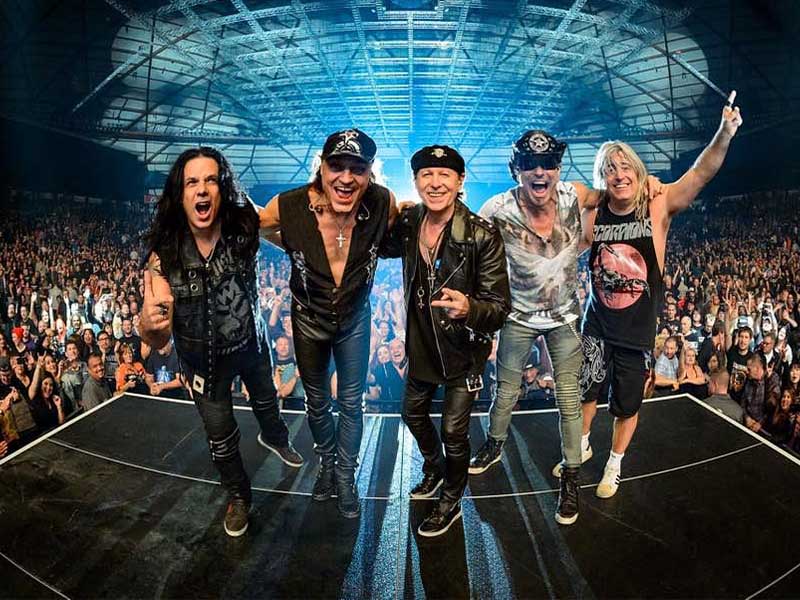 Iconic rock band Scorpions is ready for another set of enthralling performances across North America as part of their "Rock Believer" farewell tour. The band has been one of the most powerful rock music outfits since 1965. Their musical style ranges from heavy metal, glam metal, and soft rock. The band has sold more than 100 million records globally, making them one of the highest-selling heavy metal bands in the world. Their hit single, "Winds of Change," from the album Crazy World became a symbolic anthem for political change in Eastern Europe. Moreover, their singles "Rock You Like a Hurricane" and "Still Loving You" are two influential tracks that became timeless classics.
Their last album, Rock Believer, was their nineteenth studio album in February 2022. The album was released to critical acclaim, and fans loved it. The Scorpions are also known for incredible live performances that are full of energy and rock music mastery. The band has won three world music awards and is featured on the Hollywood Rock Wall. They are also permanent members of the exhibition of the Rock and Roll Hall of Fame. With a career spanning more than 50 years, Scorpions are looking to wrap up their touring career with a final tour. Catch them live at the Viejas Arena on 1st October 2022 by getting your tickets right now!