Viejas Arena | San Diego State University, California
Exciting news for Latin music fans as Sebastian Yatra comes to Viejas Arena on Saturday 3rd September 2022. The performance is scheduled as part of his North American Tour, Dharma. Dharma is the artist's latest studio album that came at the beginning of the year. It was released to critical acclaim and fans loved it instantly. Yatra fans are particularly excited because they will get to hear it live for the first time. The trek kicks off on 25th August and runs for 25 dates across North America. The final gig takes place in November, with notable performances in Chicago, Montreal, Miami, and more. Catch Yatra live in concert at the Viejas Arena on 3rd September 2022. Get your tickets right now before they are sold out!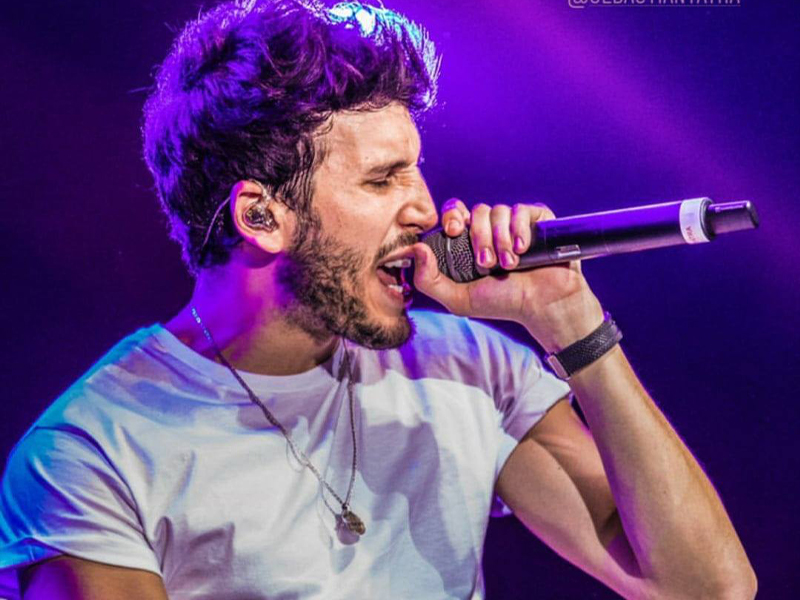 Yatra got his breakthrough in 2016 with the release of his song, Traicionera. It was a massive hit, and two years later, the artist won the El Premio ASCAP award. A year later, he was the most-streamed Latin artist of the year and made his name as one of the most successful emerging artists of that era. He has released many hit singles, and Latin music fans were quite excited when he revealed dates for his studio album, Dharma. It certainly reached or exceeded their expectations as it reached number two on Billboard's Latin Pop Albums Chart.
Yatra has worked with some big names in the industry, such as Natti Natasha, Daddy Yankee, and Jonas Brothers already. His strength is trying a range of genres and the ability to energize crowds in live performances. Even though he's pretty good at it, but the artist does not restrict himself to ballads only. He is currently one of the most talented Colombian artists and an expert in the Latin Pop industry. Get a chance to listen to some of his biggest hits, such as Runaway and many others, by getting your tickets right now! Make sure you buy them quickly before none of them are left.